About our club
The Bolwell Car Club of NSW is the go-to Club for everything about Bolwell Sportscars, Bolwell Composites (Global Manufacturing Products), and other Limited Edition Australian Sportscars such as JWF, Buckle, K-M, Buchanan and Nota. ALL sportscar enthusiasts are welcome to join our Club from $10 for Associate Membership.
Sun, 1st November 2020
Cars & Coffee
Mon, 2nd November 2020
Recreation Day (TAS)
Tue, 3rd November 2020
Melbourne Cup Day (VIC)
Fri, 27th November 2020
Devonport Show (TAS)
Wed, 2nd December 2020
GEAR DAY
Sun, 6th December 2020
Cars & Coffee
Thu, 24th December 2020
Christmas Eve (NT & SA)
'SPARKY' - Electrician - POA

Have Car, Will Travel
Hi, I'm Mark the Sparky from Wilton, I know Bolwells I specialise in older cars, and I'm...
BOLWELL - AN AUSTRALIAN ICON - $120 - GST, PACK, INSURANCE, DELIVERY INCL.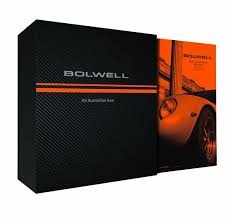 SPECIAL OFFER TO BOLWELL CLUB MEMBERS - $120 incl GST, 'extreme packaging', trackable, insured postage...
(Note: RR...